New AUSBAU mobile yard ramp
Photo: new AUSBAU mobile yard ramp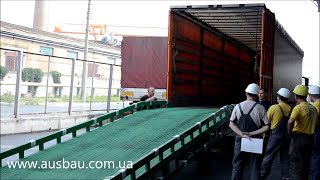 1/6
Compare
Add to favourites
PDF
Share:
€4,999
≈ $5,444
notify about price change
Location
Ukraine
Kyiv
We can sell and deliver ramp anywhere in the world. Renting only inside Ukraine Продажа в любую точку мира. Аренда только в Украине, минимум 2 месяца.
Description
Overall dimensions
10.5 m × 2.35 m × 1 m
This offer is for guidance only. Please request more precise information from the seller.