MGC CENTRUM SAMOCHODOW DOSTAWCZYCH
In stock: 64 ads
13 years at Autoline
27 years on the market
The ad VOLVO FE 280 , 22 Palets, E6, Automat,Good condition,very cheap ! box truck has been sold and is not included in the search!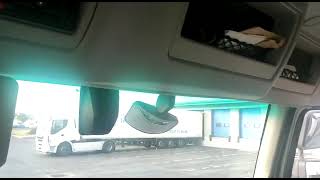 1/25
Model
FE 280 , 22 Palets, E6, Automat,Good condition,very cheap !
First registration
2016-12
Location
Poland
ŁAZISKA GÓRNE
Placed on
more than 1 month
Purchase on credit is possible
Description
Overall dimensions
9 m × 2.45 m × 3 m
Engine
Fuel consumption
21 l/100km
Cabin
Cruise control (tempomat)
Electrically operated mirrors
Condition
Technical inspection valid till
2023
This is a really good offer - check the price of similar containers!
2017 model
For traders in a package with FE 250 14 tons from December 2015 at a great price, 18 Pallet.
The car is now brought from France with a complete set of documents for registration. Never crashed car with original kilometers for which we give a WRITTEN WARRANTY!
All the time in operation,
Inspections carried out on a regular basis,
First hand,
Not for sale, the car is in constant use.
Possible for

For details, call +48 602297437

Note to importers!
Car transport to the port of Hamburg / Bremenhaven cost + € 1000, to Gdańsk + € 500

THIS ANNOUNCEMENT IS FOR INFORMATION ONLY AND DOES NOT CONSTITUTE AN OFFERING IN THE MEANING OF ART. 66, § 1 of the CIVIL CODE. OUR COMPANY SHALL NOT BE LIABLE FOR MINOR ERRORS AND INCOMPLETE INFORMATION OR NOT UPDATED IN THE ADVERTISEMENT.
To je opravdu výhodná nabídka - podívejte se na cenu podobných nádob!
model 2017
Pro obchodníky v balíku s FE 250 14 tun od prosince 2015 za skvělou cenu 18 palet.
Auto je nyní přivezeno z Francie s kompletní sadou dokumentů k registraci. Nikdy nebourané auto s původními kilometry, na které poskytujeme PÍSEMNOU ZÁRUKU!
Po celou dobu v provozu,
Kontroly prováděné pravidelně,
z první ruky,
Neprodejné, auto je neustále v provozu.
Možné pro

Pro podrobnosti volejte +48 602297437

Upozornění pro dovozce!
Doprava autem do přístavu Hamburk / Bremenhaven stojí + 1000 €, do Gdaňsku + 500 €

TOTO OZNÁMENÍ JE POUZE PRO INFORMACI A NEPŘEDSTAVUJE NABÍDKU VE SMYSLU UMĚNÍ. 66, § 1 občanského zákoníku. NAŠE SPOLEČNOST NEODPOVÍDÁ ZA DROBNÉ CHYBY A NEÚPLNÉ INFORMACE ČI NEAKTUALIZOVANÉ V INZERÁTU.
Dies ist ein wirklich gutes Angebot - prüfen Sie den Preis ähnlicher Behälter!
Modell 2017
Für Händler im Paket mit FE 250 14 Tonnen ab Dezember 2015 zum Top-Preis, 18 Pallet.
Das Auto wird jetzt aus Frankreich mit einem vollständigen Satz von Dokumenten zur Registrierung gebracht. Unfallfreies Auto mit Originalkilometern, für die wir eine SCHRIFTLICHE GARANTIE geben!
Die ganze Zeit in Betrieb,
Regelmäßige Kontrollen,
Aus erster Hand,
Nicht zu verkaufen, das Auto ist im Dauereinsatz.
Möglich für

Einzelheiten erfahren Sie unter Wojtek + 48 660664150

Hinweis für Importeure!
Autotransport zum Hafen Hamburg / Bremenhaven kostet + 1000 €, nach Danzig + 500 €

DIESE MITTEILUNG DIENT NUR DER INFORMATION UND STELLT KEIN ANGEBOT IM SINNE VON ART. 66, § 1 des bürgerlichen Gesetzbuches. UNSER UNTERNEHMEN HAFTET NICHT FÜR KLEINE FEHLER UND UNVOLLSTÄNDIGE ODER NICHT AKTUALISIERTE INFORMATIONEN IN DER ANZEIGE.
Αυτή είναι μια πραγματικά καλή προσφορά - ελέγξτε την τιμή παρόμοιων εμπορευματοκιβωτίων!
μοντέλο 2017
Για εμπόρους σε συσκευασία με FE 250 14 τόνων από Δεκέμβριο 2015 σε εξαιρετική τιμή, 18 Pallet.
Το αυτοκίνητο φέρεται τώρα από τη Γαλλία με ένα πλήρες σύνολο εγγράφων για εγγραφή. Ποτέ τρακαρισμένο αυτοκίνητο με γνήσια χιλιόμετρα για το οποίο δίνουμε ΓΡΑΠΤΗ ΕΓΓΥΗΣΗ!
Όλη την ώρα σε λειτουργία,
Επιθεωρήσεις που πραγματοποιούνται σε τακτική βάση,
Πρώτο χέρι,
Δεν πωλείται, το αυτοκίνητο είναι σε συνεχή χρήση.
Δυνατότητα για

Για λεπτομέρειες, καλέστε στο +48 602297437

Σημείωση στους εισαγωγείς!
Κόστος μεταφοράς με αυτοκίνητο στο λιμάνι του Αμβούργου / Bremenhaven + € 1000, στο Gdańsk + € 500

Η ΠΑΡΟΥΣΑ ΑΝΑΚΟΙΝΩΣΗ ΕΙΝΑΙ ΜΟΝΟ ΓΙΑ ΕΝΗΜΕΡΩΣΗ ΚΑΙ ΔΕΝ ΑΠΟΤΕΛΕΙ ΠΡΟΣΦΟΡΑ ΜΕ ΤΗΝ ΕΝΝΟΙΑ ΤΗΣ ΤΕΧΝΗΣ. 66, § 1 ΑΣΤΙΚΟΣ ΚΩΔ. Η ΕΤΑΙΡΕΙΑ ΜΑΣ ΔΕΝ ΦΕΡΕΙ ΕΥΘΥΝΗ ΓΙΑ ΜΙΚΡΟΥΣ ΛΑΘΗ ΚΑΙ ΕΛΛΗΝΕΣ ΠΛΗΡΟΦΟΡΙΕΣ Ή ΜΗ ΕΝΗΜΕΡΩΜΕΝΕΣ ΣΤΗ ΔΙΑΦΗΜΙΣΗ.
Esta es una muy buena oferta. ¡Consulte el precio de contenedores similares!
modelo 2017
Para comerciantes en paquete con FE 250 14 toneladas a partir de diciembre de 2015 a muy buen precio, 18 Palet.
El coche ahora se trae de Francia con un juego completo de documentos para el registro. Auto nunca chocado con kilometraje original por lo cual damos GARANTIA ESCRITO!
Todo el tiempo en funcionamiento,
Inspecciones realizadas periódicamente,
de primera mano,
No está a la venta, el auto está en uso constante.
Posible para

Para más detalles, llame al +48 602297437

¡Nota para los importadores!
El transporte en coche al puerto de Hamburgo / Bremenhaven cuesta + 1000 €, a Gdańsk + 500 €

ESTE ANUNCIO ES ÚNICAMENTE INFORMATIVO Y NO CONSTITUYE UNA OFERTA EN EL SENTIDO DEL ART. 66, § 1 del CÓDIGO CIVIL. NUESTRA EMPRESA NO SERÁ RESPONSABLE POR ERRORES MENORES E INFORMACIÓN INCOMPLETA O NO ACTUALIZADA EN EL ANUNCIO.
C'est une très bonne offre - vérifiez le prix de conteneurs similaires !
modèle 2017
Pour les commerçants en colis avec FE 250 14 tonnes à partir de décembre 2015 à un prix avantageux, 18 Palette.
La voiture est maintenant amenée de France avec un ensemble complet de documents pour l'immatriculation. Voiture jamais accidentée avec kilométrage d'origine pour laquelle nous donnons une GARANTIE ÉCRITE !
Tout le temps en fonctionnement,
Des contrôles effectués régulièrement,
Première main,
Pas à vendre, la voiture est constamment utilisée.
Possible pour

Pour plus de détails, appelez le Arthur +33 6 64 36 27 77

Avis aux importateurs !
Le transport en voiture jusqu'au port de Hambourg / Bremenhaven coûte + 1000 €, jusqu'à Gdańsk + 500 €

CETTE ANNONCE EST À TITRE D'INFORMATION SEULEMENT ET NE CONSTITUE PAS UNE OFFRE AU SENS DE L'ART. 66, § 1 du CODE CIVIL. NOTRE SOCIÉTÉ NE SERA PAS RESPONSABLE DES ERREURS MINEURES ET DES INFORMATIONS INCOMPLÈTES OU NON ACTUALISÉES DANS L'ANNONCE.
Questo è un ottimo affare: controlla il prezzo di contenitori simili!
Modello 2017
Per i commercianti in pacco con FE 250 14 tonnellate da dicembre 2015 ad un prezzo vantaggioso, 18 Pallet.
L'auto viene ora portata dalla Francia con una serie completa di documenti di immatricolazione. Vettura mai incidentata con chilometri originali per la quale offriamo GARANZIA SCRITTA!
Sempre in funzione,
Ispezioni effettuate regolarmente,
di prima mano,
Non in vendita, l'auto è in uso costante.
Forse per

Per i dettagli chiamare il Pietro

+48 668 599 835

Nota per gli importatori!
Il trasporto in auto fino al porto di Amburgo/Bremenhaven costa + € 1000, a Danzica + € 500

IL PRESENTE ANNUNCIO È SOLO INFORMATIVO E NON COSTITUISCE OFFERTA AI SENSI DELL'ART.66, § 1, DEL CODICE CIVILE. LA NOSTRA AZIENDA NON SARÀ RESPONSABILE PER ERRORI MINORI E INFORMAZIONI INCOMPLETE O NON AGGIORNATE NELL'ANNUNCIO.
To jest naprawdę dobra oferta - sprawdź sobie cenę podobnych kontenerow !
Model 2017
Dla handlarzy w pakiecie z FE 250 14 tonowym z grudnia 2015 w super cenie ,18 Paletowa .
Auto teraz sprowadzone z Francji z kompletem dokumentów do rejestracji. Samochód bezwypadkowy z oryginalnymi kilometrami na co dajemy PISEMNĄ GWARANCJĘ !
Cały czas w eksploatacji ,
Przeglądy robione na bieżąco ,
Pierwsza ręka ,
Nie picowany pod sprzedaż , auto w ciągłej eksploatacji .
Możliwe za

Po szczegóły dzwoń +48 602297437

Uwaga dla importerów !
Transport samochodu do portu w Hamburg/ Bremenhaven koszt +1000€ , do Gdańska + 500€

NINIEJSZE OGŁOSZENIE MA CHARAKTER JEDYNIE INFORMACYJNY I NIE STANOWI OFERTY W MYŚL ART. 66, § 1. KODEKSU CYWILNEGO. NASZA FIRMA NIE PONOSI ODPOWIEDZIALNOŚCI ZA DROBNE BŁĘDY ORAZ ZAWARTE W OGŁOSZENIU NIEKOMPLETNE INFORMACJE LUB NIEAKTUALNOŚĆ OGŁOSZENIA.
Aceasta este o ofertă foarte bună - verificați prețul containerelor similare!
model 2017
Pentru comercianti la pachet cu FE 250 14 tone din decembrie 2015 la un pret avantajos, 18 Palet.
Mașina este adusă acum din Franța cu un set complet de acte pentru înmatriculare. Mașină niciodată accidentată cu kilometri originali pentru care oferim GARANȚIE SCRISĂ!
Tot timpul în funcțiune,
Inspecții efectuate în mod regulat,
Prima mana,
Nu este de vânzare, mașina este în uz constant.
Posibil pentru

Pentru detalii, sunați la Marius +40 (732) 888 819

Notă importatorilor!
Transportul cu mașina la portul Hamburg / Bremenhaven costă + 1000 €, la Gdańsk + 500 €

ACEST ANUNȚ ESTE NUMAI INFORMATIV ȘI NU CONSTITUIE O OFERTĂ ÎN ÎNTENSEA ART. 66, § 1 COD CIVIL. COMPANIA NOASTRA NU VA RĂSPUNDE PENTRU ERORI MINORE ȘI INFORMAȚII INCOMPLETE SAU NEACTUALIZATĂ ÎN ANUNȚ.
Это действительно выгодное предложение - узнайте цену на аналогичные контейнеры!
модель 2017 года
Для трейдеров в упаковке с FE 250 14 тонн с декабря 2015 года по отличной цене, 18 паллет.
Автомобиль сейчас привезен из Франции с полным комплектом документов для постановки на учет. Ни разу не битый автомобиль с оригинальным пробегом, на который мы даем ПИСЬМЕННУЮ ГАРАНТИЮ!
Все время в эксплуатации,
Проверки, проводимые на регулярной основе,
Из первых рук,
Не продается, машина в постоянном пользовании.
Возможно для

Подробности по телефону +48 602297437

Примечание для импортеров!
Автоперевозка в порт Гамбург/Бременхафен стоимость +1000€, в Гданьск +500€

ЭТО ОБЪЯВЛЕНИЕ ПРЕДНАЗНАЧЕНО ТОЛЬКО ДЛЯ ИНФОРМАЦИИ И НЕ ЯВЛЯЕТСЯ ПРЕДЛОЖЕНИЕМ ПО СМЫСЛУ СТАТЬИ. 66, § 1 Гражданского кодекса. НАША КОМПАНИЯ НЕ НЕСЕТ ОТВЕТСТВЕННОСТИ ЗА МЕЛКИЕ ОШИБКИ И НЕПОЛНУЮ ИЛИ НЕ ОБНОВЛЕННУЮ ИНФОРМАЦИЮ В ОБЪЯВЛЕНИИ.