LAG 0-3-36.5B 3-AXLE FULL STEEL 40FT CONTAINER TRAILER (BPW AXLES chassis semi-trailer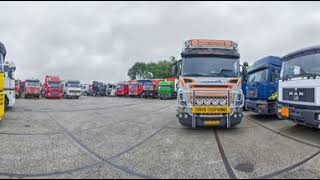 1/11
Model
0-3-36.5B 3-AXLE FULL STEEL 40FT CONTAINER TRAILER (BPW AXLES
Type
chassis semi-trailer
First registration
1980-01-11
Location
Netherlands
Meerkerk
Seller stock ID
SN 53285558
Need delivery?
Calculate the cost of delivery
= Additional options and accessories =

- Side skirts
- STEEL SUSPENSION
- Twislocks 40FT seecontainers

= More information =

Model year: 1980
General condition: very good
Technical condition: very good
Visual appearance: very good
Boční lemy
= Weitere Optionen und Zubehör =

- BLATT GEFEDERT
- Sideskirts

= Weitere Informationen =

Modelljahr: 1980
Allgemeiner Zustand: sehr gut
Technischer Zustand: sehr gut
Optischer Zustand: sehr gut
= Flere valgmuligheder og mere tilbehør =

- Sideskørter

= Yderligere oplysninger =

Modelår: 1980
Overordnet stand: meget god
Teknisk stand: meget god
Visuelt udseende: meget god
= Más opciones y accesorios =

- Faldones laterales

= Más información =

Año del modelo: 1980
Estado general: muy bueno
Estado técnico: muy bueno
Estado óptico: muy bueno
= Plus d'options et d'accessoires =

- Jupes latérales

= Plus d'informations =

Année du modèle: 1980
État général: très bon
État technique: très bon
État optique: très bon
Oldalsó védőlemezek
Grembialature laterali
= Aanvullende opties en accessoires =
- BLADGEVEERD
- Twistlock 40FT container aansluiting
- Zij skirts
= Bijzonderheden =
HEAVY DUTY LAG 0-3-36.5B 3-AXLE FULL STEEL SUSPENSION 40FT (GOOSENECK)CONTAINER TRAILER!!
BPW AXLES!!
DRUM BRAKES!!
FULL STEEL SUSPENSION!!
40 FT CONTAINER CONNECTION!! (40FT OR 40FT HIGHCUBE CONTAINERS)!!
3 IDENTICAL UNITS IN STOCK FOR SALE!! (STACKING NO PROBLEM)
MORE THAN 75 TRUCKS/TRAILERS IN STOCK FOR SALE!!
SHIPMENT, LOADING, STACKING OR TRANSPORT?
NO PROBLEM FOR US BECAUSE WE ARE AN "ONE STOP SHOP" COMPANY!!
PLEASE CHECK OUR COMPANY MOVIE ON YOUTUBE FOR THE FIRST IMPRESSION!!
YOU CAN ALSO CHECK OUR WEBSITE;
show contacts
ENGEL TRUCKS; "YOUR GLOBAL TRADING PARTNER"
= Bedrijfsinformatie =
ENGEL TRUCKS B.V. the "One Stop Shop" trading partner in Holland. We are selling vehicles over more than 75 countries in the world!
We can offer you the total package for the truck business like;
Sales of new-/used trucks/trailers/vans (more than 70 vehicles in stock!!).
Sales of all kind of trucks parts (new or used).
Loading/stacking for shipment or transport.
Shipment, all over the world.
Transport of your vehicles inside Europe.
Custom-/export documents.
Repair of all vehicles in our Workshop.
Etc.
That's why ENGEL TRUCKS B.V. is your real "GLOBAL TRADING PARTNER".
Please contact us for all our possibilities or check our website
show contacts
Looking forward doing business with you!!
show contacts
= Meer informatie =
Modeljaar: 1980
Algemene staat: zeer goed
Technische staat: zeer goed
Optische staat: zeer goed
= Więcej opcji i akcesoriów =

- Spoilery boczne

= Więcej informacji =

Rok modelu: 1980
Stan ogólny: bardzo dobrze
Stan techniczny: bardzo dobrze
Stan wizualny: bardzo dobrze
= Дополнительные опции и оборудование =

- Обтекатели шасси

= Дополнительная информация =

Модельный год: 1980
Общее состояние: очень хорошее
Техническое состояние: очень хорошее
Внешнее состояние: очень хорошее
Postranné zásterky
Yan etekler
Important
This offer is for guidance only. Please request more precise information from the seller.
Safety tips
Seller's contacts
Erik Engel
Languages:
English, Dutch
Netherlands, Zuid-Holland, 4231 DP, Meerkerk, Ambachtstraat 3
Seller's local time: 01:59 (CEST)
Selling machinery or vehicles?
You can do it with us!