You may find interesting
Close
IVECO Daily 70C17 Bakwagen met 1500KG Laadklep
€17,750
IVECO Daily 35 S 15V 395 H2 L3 Maxi Airco , 3 Zits Trekhaak 3500 kg le
€13,950
IVECO daily 70-170 bakwagen laadklep
€18,250
IVECO DAILY 35 S 16 luchtvering autom
€18,950
IVECO Daily 35S15 3.0 Luftfederung Klima Ladebordwand Koffer Laadklep
€13,700
IVECO DAILY 35 C 140 gesloten laadbak
€18,700
IVECO Daily 35S13 130pk L2H2 Trekgewicht 3.500kg. 06-2016 closed box van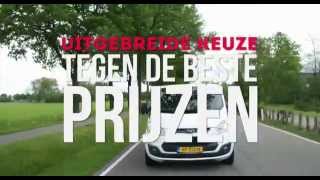 1/16
First registration
2016-06-17
Location
Netherlands
Leerdam
Description
Overall dimensions
8.59 m × 2.3 m × 2.85 m
Cabin
Cruise control (tempomat)
= More options and accessories =

- Bend lighting
- Electrically operated front windows
- Front fog lights
- Heat reflecting glass
- Height adjustable steering wheel
- Hill-hold control
- Immobiliser
- Partition
- Remote central locking
- Reversing camera
- Seat belt tensioners
- Sliding side door right
- Stability control
- Tinted glass

= More information =

General information
Model range: May 2014 - Aug 2016
Cab: single

Technical information
Torque: 320 Nm
Max. towing weight: 3.500 kg (unbraked 750 kg)
length/height: L2H2

Environment and consumption
Urban fuel consumption: 8,5 l/100km (33 MPG)
Extra urban fuel consumption: 7,3 l/100km (39 MPG)
CO2 emission: 204 g/km

Maintenance, history and condition
Service history: Present (serviced by dealer)
Number of keys: 2

Financial information
VAT/margin: VAT deductible
Alarmový systém třídy I
- Asistent rozjezdu do kopce
- Centrální zamykání s dálkovým ovládáním
- Elektricky ovládaná přední okna
- Imobilizér
- Kamera couvání
- Nastavitelný volant
- Osvětlení zatáčky
- Posuvné boční dveře vpravo
- Přední mlhová světla
- Předpínače bezpečnostních pásů
- Příčka
- Sklo odrážející teplo
- Tónované sklo
- Výškově nastavitelný volant
- Řízení stability
= Weitere Optionen und Zubehör =

- Elektrische Fensterheber vorn
- Fernbediente Zentralverriegelung
- Getöntes Glas
- Gurtstraffer
- Hill-hold control
- Höhenverstellbares Lenkrad
- Kurvenlicht
- Nebelscheinwerfer
- Rückwärtsfahrkamera
- Seitenschiebetür rechts
- Stabilitätskontrolle
- Startunterbrecher
- Thermoglas
- Zwischenabtrennung

= Weitere Informationen =

Allgemeine Informationen
Modellbereich: Mai 2014 - Aug 2016
Kabine: einfach

Technische Informationen
Drehmoment: 320 Nm
Max. Zuglast: 3.500 kg (ungebremst 750 kg)
Länge/Höhe: L2H2

Umwelt und Verbrauch
Kraftstoffverbrauch innerorts: 8,5 l/100km
Kraftstoffverbrauch außerorts: 7,3 l/100km
CO₂-Emission: 204 g/km

Wartung, Verlauf und Zustand
Hefte: Vorhanden (Händlerwartung)
Anzahl der Schlüssel: 2

Finanzielle Informationen
Mehrwertsteuer/Differenzbesteuerung: Mehrwertsteuer abzugsfähig
= Flere valgmuligheder og mere tilbehør =

- Alarmsystemklasse I
- Bakkamera
- Elruder for
- Farvet glas
- Fjernlåsning
- Hill Hold Control
- Højdejusterbart rat
- Justerbart rat
- Kurvelys
- Selestrammere
- Skillevæg
- Skydedør i højre side
- Stabilitetskontrol
- Startspærre
- Tågeforlygter
- Varmereflekterende glas

= Yderligere oplysninger =

Generelle oplysninger
Modeludvalg: mei 2014 - aug 2016
Førerhus: enkeltseng

Tekniske specifikationer
Moment: 320 Nm
længde/højde: L2H2

Miljø og forbrug
Brændstofforbrug ved bykørsel: 8,5 l/100km
Brændstofforbrug ved motorvejskørsel: 7,3 l/100km
CO₂-emission: 204 g/km

Vedligeholdelse, historik og tilstand
Servicehistorik: Tilgængelig (serviceret af forhandleren)
Antal nøgler: 2

Finansielle oplysninger
moms/margin: Moms fradragsberettiget
ηλεκτρικά παράθυρα
- προβολείς ομίχλης
- συναγερμός
= Más opciones y accesorios =

- Bloqueo centralizado a distancia
- Control de ascenso de pendientes
- Control de estabilidad
- Cristales tintados
- Cristal resistente al calor
- Cámara de marcha atrás
- Faros antiniebla delanteros
- Inmovilizador electrónico del motor
- Luz de curvas
- Panel de separación
- Puerta corredera lateral derecha
- Sistema de alarma clase I
- Tensores de cinturón
- Ventanillas eléctricas delanteras
- Volante ajustable
- Volante regulable en altura

= Más información =

Información general
Gama de modelos: may 2014 - ago 2016
Cabina: simple

Información técnica
Par: 320 Nm
Longitud/altura: L2H2

Medio ambiente y consumo
Consumo de combustible urbano: 8,5 l/100km
Consumo de combustible extraurbano: 7,3 l/100km
Emisiones de CO2: 204 g/km

Mantenimiento, historial y estado
Libros: Disponible (mantenimiento concesionario)
Número de llaves: 2

Información financiera
IVA/margen: IVA deducible
= Plus d'options et d'accessoires =

- Antibrouillards avant
- Caméra de recul
- Cloison
- Contrôle d'immobilisation en côte
- Contrôle de la stabilité
- Fenêtres électriques à l'avant
- Phares orientables
- Porte latérale coulissante droite
- Starter
- Système d'alarme classe I
- Tendeurs de ceinture
- Verre résistant à la chaleur
- Verre teinté
- Verrouillage centralisé à distance
- Volant réglable en hauteur

= Plus d'informations =

Informations générales
Modèles disponibles: mai 2014 - août 2016
Cabine: simple

Informations techniques
Couple: 320 Nm
Longueur/hauteur: L2H2

Environnement et consommation
Consommation de carburant en milieu urbain: 8,5 l/100km
Consommation de carburant en milieu extra-urbain: 7,3 l/100km
Émission de CO2: 204 g/km

Entretien, historique et condition
Livrets: Présent ( entretien concessionnaire)
Nombre de clés: 2

Informations financières
TVA/marge: TVA déductible
Biztonságiöv-feszítők
- Elektromos vezérlésű első ablakok
- Elhúzható oldalajtó, jobb oldal
- Első ködlámpák
- Elválasztó
- Emelkedőn való megtartás vezérlése
- Hővisszaverő üveg
- Indításgátló
- Kanyarvilágítás
- Riasztórendszer osztálya: I.
- Stabilitásvezérlés
- Színezett üveg
- Tolatókamera
- Távirányításos központi zár
- Állítható kormánykerék
- Állítható magasságú kormánykerék
Alzacristalli elettrici anteriori
- Bloccaggio centralizzato con telecomando
- Categoria del sistema di allarme I
- Controllo hill-hold
- Controllo stabilità
- Immobiliser
- Luci di svolta
- Partizione
- Portiera laterale scorrevole destra
- Proiettori fendinebbia anteriori
- Tendicinture di sicurezza
- Vetro colorato
- Vetro termoriflettente
- Videocamera per retromarcia
- Volante regolabile
- Volante regolabile in altezza
= Aanvullende opties en accessoires =

Exterieur
- Centrale deurvergrendeling met afstandsbediening
- Getint warmtewerend glas
- mistlampen voor adaptief
- Zijschuifdeur rechts

Interieur
- Elektrische ramen voor
- Stuur verstelbaar
- Tussenschot volledig

Veiligheid
- Achteruitrijcamera
- Alarm klasse 1(startblokkering)
- Elektronisch Stabiliteits Programma
- Gordelspanners
- Hill hold functie

= Bijzonderheden =

Deze verlengde en verhoogde Daily 2.3 130pk is van 06-2016 en is o.a. voorzien van:

Airconditioning

Cruise control

Achteruitrijcamera

Trekgewicht 3.500kg (geen trekhaak gemonteerd)

Etc.

= Bedrijfsinformatie =

Inruil van uw huidige bedrijfswagen is mogelijk. Financial lease behoort tot de mogelijkheden, op onze site vindt u de tarieven en kunt u direct een aanvraag doen. Alle prijzen zijn exclusief 21% BTW tenzij anders vermeld. EXPORT: As official VWE-exportpartner we provide all needed documents and services.

= Meer informatie =

Algemene informatie
Modelreeks: mei 2014 - aug 2016
Cabine: enkel

Technische informatie
Koppel: 320 Nm
Max. trekgewicht: 3.500 kg (ongeremd 750 kg)
Lengte/hoogte: L2H2

Milieu en verbruik
Brandstofverbruik in de stad: 8,5 l/100km (1 op 11,8)
Brandstofverbruik op de snelweg: 7,3 l/100km (1 op 13,8)
CO₂-uitstoot: 204 g/km

Onderhoud, historie en staat
Onderhoudsboekjes: Aanwezig (dealer onderhouden)
Aantal sleutels: 2

Financiële informatie
BTW/marge: BTW verrekenbaar voor ondernemers

Beschikbare afleverpakketten:
- Zo meenemen (zonder meerprijs): U kiest voor de scherpe meeneemprijs en directe beschikbaarheid van het voertuig. De auto wordt verkocht en geleverd zonder onderhoud en zonder garantie. De auto is door ons gecontroleerd op de motor en aandrijving. Wij adviseren u om een garantiepakket af te nemen waarbij een volledige check-up, kleine onderhoudsbeurt en APK-keuring worden uitgevoerd.
- Budget (€ 295 ex BTW): Nieuwe APK-keuring incl. onderdelen en arbeid. De auto wordt verkocht en geleverd zonder onderhoud en zonder garantie. De auto is door ons gecontroleerd op de motor en aandrijving. Wij adviseren u om een garantiepakket af te nemen waarbij een volledige check-up, onderhoudsbeurt en APK-keuring worden uitgevoerd.
Dit afleverpakket bevat: Nieuwe APK
- 3 maanden garantie - Landelijke dekking € 595,- (€ 595 ex BTW): 3 Maanden (max. 7.500km) volledige garantie, deze garantie heeft een landelijke dekking. U bent bij ons welkom voor garantie maar u kunt in de meeste gevallen ook bij uw eigen garage terecht. De auto wordt geleverd met complete check-up, kleine onderhoudsbeurt en nieuwe APK-keuring incl. adviespunten. Informeer naar de voorwaarden.
Dit afleverpakket bevat: Nieuwe APK
= Więcej opcji i akcesoriów =

- Boczne drzwi przesuwane po prawo
- Elektrycznie opuszczane szyby z przodu
- Immobiliser
- Kamera do tyłu
- Kontrola stabilności
- Moduł doświetlania zakrętów
- Napinacze pasów bezpieczeństwa
- Pilot do zamka centralnego
- Przegroda
- Przyciemnione szkło
- Regulacja kierownicy w pionie
- Regulowana kierownica
- Sterowanie wspomaganiem ruszania na wzniesieniu
- System alarmowy klasa I
- Szkło izolujące
- Światła przeciwmgielne przód

= Więcej informacji =

Informacje ogólne
Gama modeli: mei 2014 - aug 2016
Kabina: pojedynczy

Informacje techniczne
Moment obrotowy: 320 Nm
Długość/wysokość: L2H2

Ekologia i zużycie
Zużycie paliwa w terenie zabudowanym: 8,5 l/100km
Dodatkowe zużycie paliwa w terenie zabudowanym: 7,3 l/100km
Emisja CO2: 204 g/km

Obsługa serwisowa, historia i stan
Książeczki: Obecna (konserwacja dealera)
Liczba kluczyków: 2

Informacje finansowe
VAT/marża: Możliwość odliczenia podatku VAT
Camara de marcha-atràs
- Fecho de portas centralizado
- Luzes de nevoeiro
- Sistema imobilizador integrado
- Vidros eléctricos
= Дополнительные опции и оборудование =

- Иммобилайзер
- Камера заднего хода
- Натяжители ремней безопасности
- Освещение поворотов
- Перегородка
- Передние противотуманные фонари
- Передние стеклоподъемники с электрическим приводом
- Пульт дистанционного управления центральным замком
- Раздвижная боковая дверь, правая
- Регулируемое по высоте рулевое колесо
- Регулируемое рулевое колесо
- Система курсовой устойчивости
- Система помощи при трогании в гору
- Система сигнализации, класс I
- Теплоотражающее стекло
- Тонированное стекло

= Дополнительная информация =

Общая информация
Модельный ряд: mei 2014 - aug 2016
Кабина: односпальная

Техническая информация
Крутящий момент: 320 Nm
длина/высота: L2H2

Экология и расход топлива
Расход топлива в городском цикле: 8,5 l/100km
Дополнительный расход топлива в городском цикле: 7,3 l/100km
Выбросы CO2: 204 g/km

Обслуживание, история и состояние
История обслуживания: В наличии (обслуживается у дилера)
Количество ключей: 2

Финансовая информация
НДС/маржа: С вычетом НДС
Asistent jazdy do kopca
- Cúvacia kamera
- Diaľkové centrálne zamykanie
- Elektricky ovládané predné okná
- Imobilizér
- Kontrola stability
- Napínače bezpečnostných pásov
- Nastaviteľný volant
- Osvetlenie zákruty
- Pravé posuvné bočné dvere
- Predné hmlové svetlá
- Priečka
- Sklo odrážajúce teplo
- Systém alarmu triedy I
- Tónované sklo
- Výškovo nastaviteľný volant
Alarm sistemi Sınıfı I
- Ayarlanabilir direksiyon simidi
- Bölme
- Elektrikle çalışan ön camlar
- Emniyet kemeri gerdiricileri
- Geri vites kamerası
- Isıyı yansıtan cam
- Kayar sağ yan kapı
- Renkli cam
- Stabilite kontrolü
- Uzaktan merkezi kilitleme
- Viraj aydınlatması
- Yokuş kalkış kontrolü
- Yüksekliği ayarlanabilir direksiyon simidi
- Ön sis lambaları
- İmmobilizer
Important
This offer is for guidance only. Please request more precise information from the seller.
Safety tips
Seller's contacts
Europe-Vans & Cars B.V.
Seller with Autoline for 1 year
The phone numbers have been checked
The address has been checked
Sales Team
Languages:
English, German, Dutch
Netherlands, Utrecht, 4143HB, Leerdam, Ambachtstraat 4
Seller's local time: 14:43 (CEST)
Selling machinery or vehicles?
You can do it with us!