You may find interesting
Close
New MERCEDES-BENZ Sprinter 314 2.2 CDI CHASSIS OPEN LAADBAK NIEUW
€25,900
New MERCEDES-BENZ Sprinter 314 2.2 CDI CHASSIS OPEN LAADBAK NIEUW
€25,900
New MERCEDES-BENZ Sprinter 314 2.2 CDI CHASSIS OPEN LAADBAK NIEUW
€25,900
MERCEDES-BENZ Sprinter 314 L2H2 Automaat / Airco / Trekhaak / 3-zits / 68.400
€22,950
MERCEDES-BENZ Sprinter 316 CDI 163pk Bakwagen met achterdeuren 05-2019
€26,950
MERCEDES-BENZ Sprinter 314 CDI L2H2 RWD Airco/Mbux/Trekhaak 03-2019
€27,950
New MERCEDES-BENZ Sprinter 314 2.2 CDI CHASSIS OPEN LAADBAK NIEUW closed box van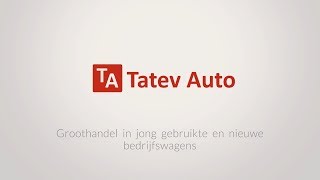 1/19
First registration
2021-04-25
Location
Netherlands
Mijdrecht
Cabin
Cruise control (tempomat)
Electrically operated mirrors
= More options and accessories =

- 12 volt socket
- Central armrest
- Electrically operated front windows
- Height adjustable driver's seat
- Height adjustable steering wheel
- Immobiliser
- Manufacturer's warranty
- Multifunctional steering wheel
- Radio enabled
- Remote central locking
- Stability control
- Telephone enabled
- Tyre pressure control

= More information =

Model range: Apr 2009 - Sep 2013
Cab: single
Torque: 305 Nm
Service history: Present
APK (MOT): tested until 08/2022
Number of keys: 2 (2 hand transmitters)
Manufacturer's warranty: Yes
Alarmový systém třídy I
- Centrální zamykání s dálkovým ovládáním
- Elektricky ovládaná přední okna
- Imobilizér
- Multifunkční volant
- Nastavitelný volant
- Radiopřijímač aktivován
- Středová loketní opěrka
- Telefon aktivován
- Výškově nastavitelné sedadlo řidiče
- Výškově nastavitelný volant
- Záruka výrobce
- Řízení stability
- Řízení tlaku v pneumatikách
= Weitere Optionen und Zubehör =

- 12-Volt-Steckdose
- Elektrische Fensterheber vorn
- Fernbediente Zentralverriegelung
- Höhenverstellbarer Fahrersitz
- Höhenverstellbares Lenkrad
- Mittelarmlehne
- Multifunktionales Lenkrad
- Radiovorbereitung
- Reifendruckkontrolle
- Stabilitätskontrolle
- Startunterbrecher
- Telefonvorbereitung
- Werksgarantie

= Weitere Informationen =

Modellbereich: Apr 2009 - Sep 2013
Kabine: einfach
Drehmoment: 305 Nm
Hefte: Vorhanden
APK (Technische Hauptuntersuchung): geprüft bis 08.2022
Anzahl der Schlüssel: 2 (2 Handsender)
= Flere valgmuligheder og mere tilbehør =

- 12 V stik
- Alarmsystemklasse I
- Dæktryksovervågning
- Elruder for
- Fabrikantens garanti
- Fjernlåsning
- Højdejusterbart chaufførsæde
- Højdejusterbart rat
- Justerbart rat
- Midterarmlæn
- Multifunktionsrat
- Radio aktiveret
- Stabilitetskontrol
- Startspærre
- Telefon aktiveret

= Yderligere oplysninger =

Modeludvalg: apr 2009 - sep 2013
Førerhus: enkeltseng
Moment: 305 Nm
Servicehistorik: Tilgængelig
APK (Bileftersyn): testet indtil aug 2022
Antal nøgler: 2 (2 håndholdte sendere)
ηλεκτρικά παράθυρα
- συναγερμός
= Más opciones y accesorios =

- Asiento del conductor ajustable en altura
- Bloqueo centralizado a distancia
- Control de estabilidad
- Control de presión de neumáticos
- Garantía de fábrica
- Inmovilizador electrónico del motor
- Preinstalación de radio
- Preparado para teléfono
- Reposabrazos central
- Sistema de alarma clase I
- Toma de corriente de 12 voltios
- Ventanillas eléctricas delanteras
- Volante ajustable
- Volante multifuncional
- Volante regulable en altura

= Más información =

Gama de modelos: abr 2009 - sep 2013
Cabina: simple
Par: 305 Nm
Libros: Disponible
APK (ITV): inspeccionado hasta ago 2022
Número de llaves: 2 (2 telemandos)
= Plus d'options et d'accessoires =

- Contrôle de la stabilité
- Contrôle de pression des pneus
- Fenêtres électriques à l'avant
- Garantie fabricant
- Prise 12 volts
- Préparation pour téléphone
- Préparation radio
- Siège chauffeur réglable en hauteur
- Starter
- Support bras intermédiaire
- Système d'alarme classe I
- Verrouillage centralisé à distance
- Volant multifonction
- Volant réglable en hauteur

= Plus d'informations =

Modèles disponibles: avril 2009 - sept. 2013
Cabine: simple
Couple: 305 Nm
Livrets: Présent
APK (CT): valable jusqu'à août 2022
Nombre de clés: 2 ( 2 télécommandes)
Abroncsnyomás-szabályozás
- Elektromos vezérlésű első ablakok
- Gyártói jótállás
- Indításgátló
- Középső kartámasz
- Riasztórendszer osztálya: I.
- Rádió használatára alkalmas
- Stabilitásvezérlés
- Telefon használatára alkalmas
- Távirányításos központi zár
- Többfunkciós kormánykerék
- Állítható kormánykerék
- Állítható magasságú kormánykerék
- Állítható magasságú vezetőülés
Abilitazione autoradio
- Alzacristalli elettrici anteriori
- Bloccaggio centralizzato con telecomando
- Bracciolo centrale
- Categoria del sistema di allarme I
- Controllo pressione pneumatici
- Controllo stabilità
- Garanzia del produttore
- Immobiliser
- Sedile del conducente regolabile in altezza
- Telefono abilitato
- Volante multifunzione
- Volante regolabile
- Volante regolabile in altezza
= Aanvullende opties en accessoires =
Exterieur
- Centrale deurvergrendeling met afstandsbediening
Infotainment
- Audio-installatie
- Audio-installatie
- Autotelefoon voorbereiding
- Radiovoorbereiding
- Stuurwiel multifunctioneel
Interieur
- 2 zitplaatsen rechtsvoor
- 12Volt aansluiting
- 12Volt aansluiting
- Armsteun
- Armsteun
- Bestuurdersstoel in hoogte verstelbaar
- Comfortstoel(en)
- Elektrische ramen voor
- Stuur verstelbaar
Veiligheid
- Alarm klasse 1(startblokkering)
- Bandenspanningscontrolesysteem
- Elektronisch Stabiliteits Programma
Overige
- Fabrieksgarantie
= Bijzonderheden =
Direct uit voorraad leverbaar NIEUWE Mercedes-Benz Sprinter 314 2.2 CDI MET OPEN LAADBAK
Afmetingen laadbak: Lengte 350CM x Breedte 203CM
Prijs van 25900 euro ex BTW is rijklaar inclusief afleverbeurt, wij hanteren GEEN afleverkosten.
Auto is uitgerust met onder andere Airco en Cruise control.
Auto wordt afgeleverd met fabrieksgarantie.
Messcherpe aanbieding.
Financieren vanaf slechts € 359,- per maand.
Voor leaseadvies en een leasecalculatie op maat kunt u uiteraard ook contact opnemen met onze ervaren verkoopadviseurs.
KIJK op onze website voor meer foto's.
U bent van harte welkom in onze showroom, voor vragen kunt ook altijd vrijblijvend contact opnemen met onze verkoopadviseur.
U kunt direct bellen naar Tel:
show contacts
= Bedrijfsinformatie =
.
= Meer informatie =
Modelreeks: apr 2009 - sep 2013
Cabine: enkel
Koppel: 305 Nm
Onderhoudsboekjes: Aanwezig
APK: gekeurd tot aug 2022
Aantal sleutels: 2 (2 handzenders)
= Więcej opcji i akcesoriów =

- Elektrycznie opuszczane szyby z przodu
- Gniazdo 12 V
- Gwarancja fabryczna
- Immobiliser
- Instalacja radiowa
- Instalacja telefoniczna
- Kierownica multifunkcjonalna
- Kontrola ciśnienia w ogumieniu
- Kontrola stabilności
- Pilot do zamka centralnego
- Podłokietnik
- Regulacja kierownicy w pionie
- Regulowana kierownica
- Regulowany w pionie fotel kierowcy
- System alarmowy klasa I

= Więcej informacji =

Gama modeli: apr 2009 - sep 2013
Kabina: pojedynczy
Moment obrotowy: 305 Nm
Książeczki: Obecny
APK (Przegląd techniczny): zatwierdzone do aug 2022
Liczba kluczyków: 2 (2 nadajniki ręczne/nadajników ręcznych)
Fecho de portas centralizado
- Sistema imobilizador integrado
- Vidros eléctricos
= Дополнительные опции и оборудование =

- Гарантия производителя
- Гнездо 12 В
- Иммобилайзер
- Многофункциональное рулевое колесо
- Передние стеклоподъемники с электрическим приводом
- Поддержка радиоприемника
- Поддержка телефона
- Пульт дистанционного управления центральным замком
- Регулируемое по высоте рулевое колесо
- Регулируемое по высоте сиденье водителя
- Регулируемое рулевое колесо
- Система курсовой устойчивости
- Система сигнализации, класс I
- Управление давлением в шинах
- Центральный подлокотник

= Дополнительная информация =

Модельный ряд: apr 2009 - sep 2013
Кабина: односпальная
Крутящий момент: 305 Nm
История обслуживания: В наличии
APK (TO): проверка пройдена до aug 2022
Количество ключей: 2 (2 портативных пульта ДУ)
Diaľkové centrálne zamykanie
- Elektricky ovládané predné okná
- Imobilizér
- Kontrola stability
- Multifunkčný volant
- Nastaviteľný volant
- S funkciou telefónu
- Sledovanie tlaku v pneumatikách
- S prípravou na rádio
- Stredová lakťová opierka
- Systém alarmu triedy I
- Výškovo nastaviteľné sedadlo vodiča
- Výškovo nastaviteľný volant
- Záruka výrobcu
Alarm sistemi Sınıfı I
- Ayarlanabilir direksiyon simidi
- Elektrikle çalışan ön camlar
- Lastik basıncı kontrolü
- Orta kol dayanağı
- Radyo özellikli
- Stabilite kontrolü
- Telefon özellikli
- Uzaktan merkezi kilitleme
- Yüksekliği ayarlanabilir direksiyon simidi
- Yüksekliği ayarlanabilir sürücü koltuğu
- Çok işlevli direksiyon simidi
- Üretici garantisi
- İmmobilizer
Important
This offer is for guidance only. Please request more precise information from the seller.
Safety tips
Seller's contacts
Autobedrijf Tatev
Seller with Autoline for 8 years
The phone numbers have been checked
The address has been checked
Serosj Avetian
Languages:
English, Russian, German, Dutch
Netherlands, Utrecht, 3641 RP, Mijdrecht, Nijverheidsweg 7
Seller's local time: 20:52 (CEST)
Selling machinery or vehicles?
You can do it with us!