The ad VOLVO FH 700 XL curtainsider truck has been sold and is not included in the search!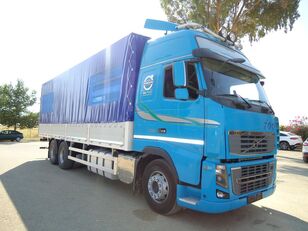 1/13
Year of manufacture
03/2011
Location
Spain
CARMONA (SEVILLA)
Placed on
more than 1 month
Seller stock ID
TAUTLIN-127
Marca: VOLVO
Modelo: FH 700 XL
Estado: OCASIÓN
Fecha 1 matriculación:2011
Potencia: 700 cv /
Cilindrada:
Kilometros: 707.190
Ejes: 6 x 2
Caja de cambios: AUTOMATICO
Reductor hidraulico: VEB+
Literas: 1
Normas europeas: 5
Energia: DIESEL
Mma:
Estado de los neumaticos: 80%
Dimensiones:
Distancia entre ejes:
Suspensión:Neumaática Integral
---------------------------------------------------------
-DISPONEMOS DE UNA GRAN VARIEDAD DE VEHÍCULOS
INDUSTRIALES DE TODAS LAS MARCAS Y CON TODO TIPO DE CARROCERÍAS
-ADAPTAMOS EL VEHÍCULO A SUS NECESIDADES
-SOMOS CARROCEROS CON UNA DILATADA EXPERIENCIA EN EL SECTOR DEL CARROZADO DE VEHÍCULOS INDUSTRIALES
-LE ENTREGAMOS EL VEHÍCULO REVISADO Y CON UN AÑO DE GARANTÍA PARA LA CADENA CINEMÁTICA
-FINANCIACIÓN DEL 100% DEL VALOR DEL VEHÍCULO
-RECOGEMOS SU VEHÍCULO COMO PARTE DE PAGO
-LE ENTREGAMOS EL VEHÍCULO TRANSFERIDO A SU NOMBRE
-LE GESTIONAMOS LOS TRÁMITES DE TARJETA DE TRANSPORTE.

MÁS VEHÍCULOS EN NUESTRA WEB: WWW.EUCARMO.COM
camion rigido, frigorifico, gancho portacontenedor, basculante, ganadero, cisterna, cabeza tractora, paquetero, tautliner y semi tautliner, apicultura, portamaquinaria, remolques y semi remolques, plataforma y cajas, tractocamion.