The ad MAN ND202 2x for sale double decker bus has been sold and is not included in the search!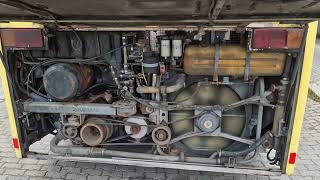 1/6
Location
Poland
Warszawa
Placed on
more than 1 month
Description
Overall dimensions
11.735 m × 2.5 m × 4.1 m
FOR SALE, TWO DOUBLE-DECKERS MAN ND202 - cabrio conversion possible
Buses in running condition, after general renovation in 2010 - made nice new upholstery and big open windows on upper deck.
Aluminum body.
The possibility of transport in Europe.
SPRZEDAM DWA AUTOBUSY MAN ND202 - możliwa przeróbka na cabrio

Autobusy sprawne technicznie, po generalnym remoncie w 2010 roku, ładna tapicerka, otwierane okna na górnym pokładzie
Aluminiowe nadwozie, możliwość dostarczenia w dowolne miejsce

Autobusy służyły na linii turystycznej w Warszawie, regularnie serwisowane.