The ad MAN 19.322 dump truck has been sold and is not included in the search!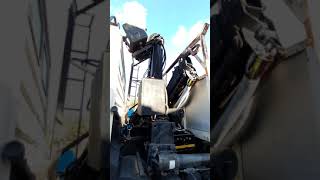 1/17
Location
Italy
Rome
Placed on
more than 1 month
Truck body
Body dimensions
6.2 m × 2.5 m × 0.95 m
AUTOCARRO MAN mod: 19.322 con GRU AMCO VEBA V14000 e CASSONE RIBALTABILE TRILATERALE
Anno: 1996
Km percorsi: 140.000 circa
3 assi
Portata: kg 10350
Gru con prolunga idraulica
Portata gru: 6000 kg a mt. 2.00
Lunghezza braccio: 14 mt (portata a 14 mt Kg 400)
Altezza braccio: 18 mt
Tipo di cambio: meccanico
Lunghezza cassone: 6.20 mt
Larghezza cassone: 2.50 mt
Altezza cassone: 0.95 mt
DISPONIBILE PER ESSERE VISIONATO PRESSO IL NOSTRO DEPOSITO SITO A ROMA IN VIA DELLA BUFALOTTA 1015.