The ad NOOTEBOOM OVB-48-03 V flatbed semi-trailer has been sold and is not included in the search!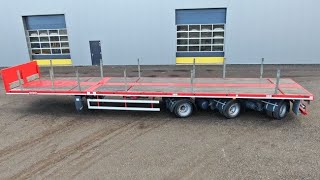 1/6
Type
flatbed semi-trailer
Location
Netherlands
Zeewolde
Placed on
more than 1 month
Description
Fifth wheel height
940 mm
Overall dimensions
13450 m × 2520 m × 1160 m
Double extendable flat trailer up to 28,9m.
Plataforma doble extensible hasta 28,9mts.