You may find interesting
Close
DAF XF 105.460 XF 105.460 6x2 Euro 5
price on request
DAF LF 45 210 EEV GLAS + Palfinger PK 9002-EH Remote Pritsche
€23,500
DAF FA CF85.360 Euro5
€11,500
DAF CF75 250 6 x 2, Euro 5 5 10 tyres, Kennis 11000, 3 x Hydyraulic
€20,450
DAF CF85-360 / SPACECAB / AUTOMATIC / RETARDER / EURO-5 / 2009
€8,250
DAF CF 85.460 + Euro 5 + Manual + Kennis 16.000 Crane + Stone transp
€52,950
DAF CF 85 FAC CF85 flatbed truck
Year of manufacture
01/2011
First registration
2011-09-29
Location
Netherlands
Apeldoorn
Placed on
more than 1 month
Seller stock ID
tmp-4184136
Remote inspection
Request an independent technical inspection
Cab: sleep
Crane: HIAB X-HiPro 658 EP-6, year of manufacture 2017, behind the cab
APK (MOT): New APK (MOT) upon delivery
Serial number: XLRAC85MCOE923093
Kabine: Schlafkabine
Kran: HIAB X-HiPro 658 EP-6, Baujahr 2017, hinter der Kabine
APK (Technische Hauptuntersuchung): Neuer TÜV bei Lieferung
Seriennummer: XLRAC85MCOE923093
Førerhus: sleeper cab
Kran: HIAB X-HiPro 658 EP-6, produktionsår 2017, bag førerhuset
APK (Bileftersyn): Ny APK (MOT) ved levering
Serienummer: XLRAC85MCOE923093
Cabina: litera
Grúa: HIAB X-HiPro 658 EP-6, año de fabricación 2017, detrás de la cabina
APK (ITV): Nuevo APK (MOT) con la entrega
Número de serie: XLRAC85MCOE923093
Cabine: couché
Grue: HIAB X-HiPro 658 EP-6, année de construction 2017, derrière la cabine
APK (CT): Nouvel APK (MOT) à la livraison
Numéro de série: XLRAC85MCOE923093
TE KOOP/TE HUUR
DAF FAC CF 85.410 SC 8x2 met laadbak en HIAB X- HiPro 658 EP6
Opbouw: bakwagen met kraan
Tellerstand: 400.000 km
Transmissie: Handgeschakeld
Bouwjaar: 2011
Vermogen: 410 pk
Emissieklasse: Euro5
Asconfiguratie: 8x2
Opties:
- Cruise control
- Vangmuil
- Nieuwe laadbak met aluminium schotten
- Super Space cabine
- 2x gestuurde vooras
- sleep-as optrekbaar
- Airco
- RVS kisten
- Rondom nieuwe banden
- Laadbak 2550x6400 mm
- Radiografische bediening kraan
- Sjor ogen
- Twistlocks
HIAB X- HiPro 658 EP6
Bouwjaar: 2017
65 ton meter kraan
Hydraulisch uitschuifbaar: 6x
Radiografische afstandsbediening: Ja
in nieuwstaat en direct inzetbaar.
voor meer informatie en of het maken van een afspraak kunt u contact opnemen met ons op 06 51286473 of mailen naar
show contacts
= Meer informatie =
Cabine: slaap
Kraan: HIAB X-HiPro 658 EP-6, bouwjaar 2017, achter de cabine
APK: Nieuwe APK bij aflevering
Serienummer: XLRAC85MCOE923093
Kabina: sypialna
Żuraw: HIAB X-HiPro 658 EP-6, rok produkcji 2017, z tyłu kabiny
APK (Przegląd techniczny): Nowe APK (przegląd techniczny) w momencie dostawy
Numer serii: XLRAC85MCOE923093
Кабина: кабина со спальным местом (sleep)
Кран: HIAB X-HiPro 658 EP-6, год выпуска 2017, сзади кабины
APK (TO): Новый APK (MOT) при доставке
Серийный номер: XLRAC85MCOE923093
Important
This offer is for guidance only. Please request more precise information from the seller.
Safety tips
Seller's contacts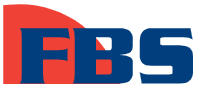 Wietse Hennekes
Languages:
English, Dutch
Netherlands, Gelderland, 7317 AV, Apeldoorn, Stadhoudersmolenweg 23
Seller's local time: 15:17 (CEST)
Selling machinery or vehicles?
You can do it with us!