You may find interesting
Close
New MERCEDES-BENZ Sprinter 319 519 Business Luxury BUS VIP 7+1+1
€151,092.44
MERCEDES-BENZ V 250 | V 300 | KLASSEN VIP Business Van
€150,000
New MERCEDES-BENZ Sprinter 519 319 VIP Luxury Mobility First Class
€165,000
New MERCEDES-BENZ Sprinter 319 519 | 4xMAYBACH Sitze | 30% Rabatt
€159,000
New MERCEDES-BENZ Sprinter 319 519 Business Luxury BUS VIP 7+1+1
€96,504.20
New MERCEDES-BENZ Sprinter 519 319 CDI Luxury Mobility First Class
€135,000
New MERCEDES-BENZ Sprinter 319 519 Business Luxury BUS VIP 7+1+1 passenger van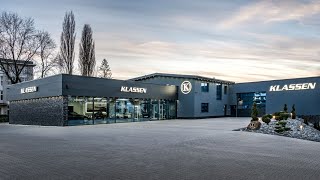 1/32
Location
Germany
Minden
Placed on
more than 1 month
Seller stock ID
MSV_1430_BUS
Cabin
Cruise control (tempomat)
Besuchen Sie uns auf: *
show contacts
Email:
show contacts
Tel: + 49 571 39 800 1
a/c: automatic a/c
location: 1
consumption inner: 11,0
consumption outer: 9,0
emission: 187
delivery period: 42
interior type: leather
airbag: front airbags
country-version: DE
energy_efficiency_class: C
number of doors: 4
цвет: schwarz (obsidianschwarz)
год выпуска: 0000
Mercedes
Banz Sprinter 319 CDI Business Luxury BUS VIP
7+1+1 KLASSEN VIP Luxus-Einzelsitze
Seit der Firmengründung in 2000 stellen wir handgefertigte Innenausstattungen individuell nach Kundenwunsch her
Wir bieten unseren Kunden die Möglichkeit der Wahl aus den feinsten und besten Ledern
Stoffen
Echtholzfurnieren
Ausstattungen
Möbeln
High-End Multimediasystemen sowie Technik aus
um das ultimative Luxusauto zu kreieren. Einzigartig nach ganz persönlichen Wünschen und Vorstellungen.Erleben Sie die hier die Vielfalt und unendlichen Möglichkeiten unseres Könnens und Know-How`s
Luxury handmade Conversion has a build time of 2
3 months
You don`t want to wait?
Check our limited models!
These unique beauties are ready to ship
DE
Wir aktualisieren täglich unser breites Angebot an Neu- und Gebrauchtwagen
Gerne stellen wir Ihnen Ihr individuelles Traumauto zusammen
Weltweiter Export möglich
EN
We update our wide range of new- and used cars daily
We are pleased to prepare your individual dream car
Worldwide export possible
Visit us on
show contacts
Basisausstattung
obsidianschwarz
aktiver Brems-Assistent
HOLD-Funktion
Dach hoch
Berganfahrhilfe
MBUX Multimediasystem mit 10
25 Zoll Touchscreen
COMMAND Online
Außenspiegel el. heranklappbar
Außenspiegel beheizt und el. verstellbar
7G-TRONIC Plus
Totwinkelassistent
Seitenwind-Assistent
Park-Paket mit 360° Kamera
Regensensor
Heckleuchten in Teil-LED-Technik
Fernlichtassistent
LED High Performance Scheinwerfer
Reifendrucküberwachung
el. Trittstufe
KLASSEN Highlights
KLASSEN Luxus-Einzelsitze
manuell nach vorne & hinten verstellbar
verstellbare Rückenlehne
an das Design angepasste Kopfstützen
drehbar um 180° Grad
Kissen für die Kopfstütze
3-Punkt Gurte
geprüft nach EG-Norm
Sitzbezüge aus Leder
Sitz
Armlehne
Kopfstütze
KLASSEN Deckenkonstruktion
speziell entwickelt im KLASSEN-Design
mit LED Lichtleiste
Bezug der mit Alcantara & Leder
Tageslichthimmel
erhellt den Fahrgastraum gleichmäßig
Steuerung über Tastensteuerung
Bügelstange
montiert an der hinteren Decke des Fahrzeugs
Bezug der Säulen aus hochwertigen Materialien
KLASSEN Seitenwand
Konstruktion der Seitenwand im KLASSEN Design
Edelholz eingarbeitet im gesamten Innenraum mit KLASSEN Design
diverse Anschlüsse
Steckdose 12V/220
USB Daten/Laden
HDMI
Hauptschalter
Jalousien aus Qualtitätsstoff
32" LED TV-Gerät
fest eingebaut in die Barriere zum Fahrerraum
Mobile Media Station
Steuerung der Multimedia Geräte im VIP Raum
Abspielen von DVD s
4+1 Soundsystem
2 x 3-Wege Markenlautsprecher
2 x 2-Wege Markenlautsprecher
1 Subwoofer
1 Verstärker mit den erforderlichen Anschlüssen
DVB-T2 Tuner
für digitales Fernsehen
Apple TV
mobiles Internet
Hotspot für den mobilen Internetzugang
erweiterte Klimaanlage mit Lüftungskanälen zum VIP Raum
Design & Material des Fahrerraum angepasst an den VIP Raum
25 L Fassungsvermögen
farblich an das Design angepasst
klappbarer Tisch auf Schienen zur manuellen Verwendung
zusätzlich große Platte für den Tisch zur Erweiterung
Hochglanzbilder im XXL-Format
fahrzeugspezifische Videos & detaillierte Beschreibungen finden Sie hier
*
show contacts
Kontakt
Samuel Klassen
Paul Klassen
Tel.:
show contacts
(WhatsApp
Viber
WeChat
Telegram)
Unser Team berät Sie mit Fachwissen und Kompetenz zu Ihrer individuellen VIP lösung
Eine Besichtigung erfolgt nur nach vorheriger Terminvereinbarung
Der Zwischenverkauf und Irrtümer für dieses Angebot sind ausdrücklich vorbehalten. Die Fahrzeugbeschreibung dient lediglich der allgemeinen Identifizierung des Fahrzeuges und stellt keine Gewährleistung im kaufrechtlichen Sinne dar
Den genauen Ausstattungsumfang erhalten Sie von unserem Verkaufspersonal
Bitte kontaktieren Sie uns dazu
Wir präsentieren Ihnen hier die edelsten Luxusautos
Vans und Busse der Welt
show contacts
Wir freuen uns
Sie als Kunden begrüßen zu dürfen
esp
parking distance control system
multi-function steering wheel
tuner
light sensor
traction control system
rain sensor
Important
This offer is for guidance only. Please request more precise information from the seller.
Safety tips
Seller's contacts
Germany, 32423, Minden, Schwarzer Weg 4
Seller's local time: 14:06 (CEST)
Selling machinery or vehicles?
You can do it with us!