You may find interesting
Close
RENAULT MIDLUM 220 DXI
€21,620
RENAULT PREMIUM 450 DXI
€22,930
RENAULT T460.18
€41,000
VOLVO FH 500 8x4 + CRAN HMF 5020 16.7 m - 2150 kg
€95,000
DODGE RAM 5500 Heavy Duty SLT
€59,900
MERCEDES-BENZ Sprinter 315 CDI Skrzynia 3.60 M Rama Max Pod Zabudowe !!
€5,133
RENAULT Kerax 430 / 2012 / platform truck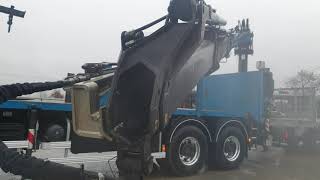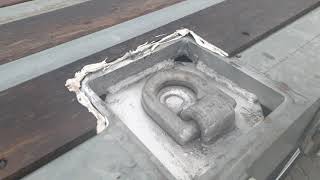 1/34
Year of manufacture
06/2012
First registration
2012-06-06
Location
Poland
Medynia Głogowska
Truck body
Body dimensions
length - 6.7 m, width - 2.45 m
Additional equipment
Capacity at the end of the boom
1500 kg
Witam,

sprzedam Renault KERAX 430DXI w zestawie z przyczepą KAISER

Dane ogólne:

-Renault KERAX 430 Dxi
-146000km przebiegu (oryginalny przebieg)
-2012 rok produkcji
-VIN: VF634DPA000011465
-Euro 5

Podwozie:

-Napęd: 6x4
-Skrzynia biegów automat OPTI-CRUISE
-Silnik 430KM , 10837ccm, Euro 5
-Blokady mostów tylnych
-Zawieszenie tył - resor 3-piórowa parabola, przód resor
-opony - ok 70% przód, 2 oś - 70%, ostatnia oś - 50%
-felgi aluminiowe Alcoa Dura Bright (wszystkie 10 sztuk!)
-zabudowa platforma wym.: 6,7x2,45m
-podłoga zabudowy stal/drewno
-uchwyty pod kontenery morskie
-kolucha do pasów/łańcuchów

HDS:

-Marka, model: FASSI F245A.2.24
-Sterowanie radiowe
-czujniki obciążenia
-czujniki kąta pochylenia
-podpory hydrauliczne, wysuwane również z radia,
-podkłady fabryczne pod podpory z tworzywa sztucznego,
-udźwig: 8 ton na 2,6m (całkowicie zsunięty), 1,5 tony na 12,25m (pełny wysuw hydrauliczny)
-możliwość dołożenia przedłużenia do 19m

Kabina:

-najniższa, budowlana bez miejsca sypialnego
-KLIMATYZACJA
-fotele pneumatyczne
-bardzo ładnie utrzymana, czysta,
-przednie elementy, najbardziej newralgiczne na uszkodzenia wykonane z blachy.
-kabina praktycznie nie nosi śladów używania, bardzo zadbana

Kerax w idealnym stanie, ma przejechane jedynie 146000km, rama bez grama korozji, całe podwozie w idealnym stanie, drążki, przeguby nie tknięte, kabina utrzymana idealnie. HDS pracuje bez zarzutów, bez luzów itp. Skrzynia zmienia biegi bardzo dobrze. Generalnie auto w stanie idealnym.

Podane ceny są cenami netto i podlegają rozsądnej negocjacji.


Zapraszam do kontaktu i oględzin. Auto można sprawdzić na wszelkie sposoby (w granicach zdrowego rozsądku oczywiście), można sprawdzić w ASO lub na dowolnej stacji diagnostycznej.

Więcej informacji pod nr telefonu:
- 608803018
- 664179799

Śmiało można kierować pytania również poprzez e-maila: kotautohandel(a)gmal.com
Important
This offer is for guidance only. Please request more precise information from the seller.
Safety tips
Seller's contacts
ADAM KOT
Właściciel / Owner
Witek
Dział sprzedaży / Sales Department
Languages:
English, Polish
Poland, Podkarpackie, 37-126, Medynia Głogowska, Medynia Głogowska 192
Seller's local time: 15:07 (CEST)
Selling machinery or vehicles?
You can do it with us!