The ad DAF LF 55 refrigerated truck has been sold and is not included in the search!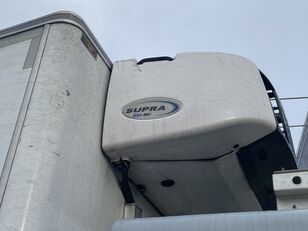 1/20
Location
Poland
Warszawa
Placed on
more than 1 month
Truck body
Body dimensions
6.6 m × 2.45 m × 2.4 m
Additional equipment
Brand
CARRIER - SUPRA 850 MT
Temperature control
from +30 °C to +30 °C
Daf

Model AE 55LF4-12

Rok Produkcji 2008

Przebieg 530 tys km oryginalny udokumentowany .

Zabudowa CHEREAU 15 Euro Palet

Agregat Carrier Supra 850 Spalinowy - Grzanie Mrozenie Chłodzenie Plus Minus 30 Stopni

Winda DHollandia typu Slide chowana pod auta .

Wyjscie zewnętrzne do podłączenia stacjonarnie .

Klimatyzacja

Skrzynia Biegów Automat

Auto bardzo bogato wyposażone i bardzo zadbane . Wszystkie opony praktycznie nowe . Bez wkładu finansowego .