You may find interesting
Close
New Crisswood OCCASION! The Biggest Band Sawmill in EU!! E MONSTER SAM!
€13,990
New Crisswood OCCASION! T SAM MK! EU Production Mobile Certificated Band Sawmi
€5,900
GUILLIET - O Maszyna do obróbki drewna
€6,400
WIELOPIŁA STEFF 2034
€3,100
Heblarko Równiarka
€1,900
KOMPLETNA LINIA DO PRODUKCJI PELETU MP07
€15,000
New Crisswood SAM MK 17 Units of (CE) Sawmills!! sawmill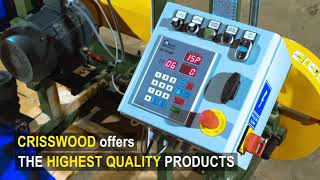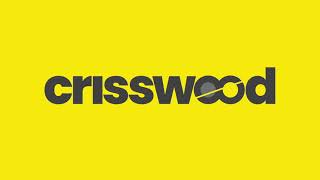 1/16
Model
SAM MK 17 Units of (CE) Sawmills!!
Location
Poland
Koszelówka
Placed on
more than 1 month
Description
Overall dimensions
6 m × 1.9 m × 1.9 m
Remote inspection
Request an independent technical inspection
Would like to become a distributor of the European brand of sawmills?
Our machines are located on 3 continents.
Thanks to its reliability and simple self-repair design, we quickly gain recognition from customers around the world.
CrissWood Sawmills have been tested in all climatic conditions!

Contact with us to be one of the owners 17 units of SAM MK 2006 CrissWood sawmills of European production available for 66 300 euro !!!

Sawmill CrissWood Type: SAM MK 2006 STATIONARY

*The price does not include VAT and customs duties.

Our basic model is a perfect tool for both amateurs working with wood and professionals looking for a solid structure for their factory. We believe that every non-urban household should have such a wonder in they backyard! All our sawmills have electric quick sawhead (Up/Down) mechanism!
Efficient 7.5 kW motor, water solenoid valve, and a 35 mm blade allow you to cut logs with a diameter of up to 960 mm. The processing will be facilitated by the electric cutting thickness setting mechanism, and the solid two-sided structure ensure maximum safety during work.

Technical specification:
- 7,5 kW motor
- electrical adjustment of cutting thickness
- cutting width 85 cm
- stable double-sided construction
- length of the track 6m with possibility of extension
- smooth start mechanism
The kit includes a pressure, swivel, mounting claws, 5 saws.

It is possible to order the sawmill in the "E" version. E SAM MK in addition to standard equipment also has an electrical feed and cutting thickness programmer. Installation of additional systems will greatly speed up your work!

Each sawmill produced by us passes a series of tests. Control cuts made on different types of wood allow you to carry out a full adjustment of components. You get a ready-to-work machine, thanks to which you can easily create boards, countertops, beams or even houses!

The bandsaw has a certificate issued by the Wood Technology Institute - Poznan: Wood Industry Products Certification Center.
Each machine comes with a manual and the EC Declaration of Conformity.

The sawmill SAM MK 2006 is covered by a 12-month warranty (excluding parts subject to wear - rollers, bearings, belts).

The warranty for the engines (our partner - Omec Motors) is 3 years.
Werden Sie Distributor der europäischen Sägewerksmarke! Unsere Maschinen befinden sich auf 3 Kontinenten.
Dank seiner Zuverlässigkeit und seines einfachen Selbstreparaturdesigns werden wir von Kunden auf der ganzen Welt schnell anerkannt.
CrissWood Sawmills wurden unter allen klimatischen Bedingungen getestet!

Kontaktieren Sie uns, um Eigentümer zu werden 17x SAM MK 2006 CrissWood Sägewerke europäischer Produktion für 66 300 Euro erhältlich !!!

Sägewerk CrissWood Typ: SAM MK 2006 STATIONARY

- 7,5 kW Motor
- elektrische Einstellung der Schnittdicke,
- Schnittbreite 96 cm,
- stabile doppelseitige Konstruktion,
- 6 m Gleislänge mit Verlängerungsmöglichkeit,

Enthält Klemme, Rotor, Reißzähne, 5 Sägen.
Wir bereiten Anweisungen in Ihrer Sprache vor, falls wir noch keine haben.

*Der Preis beinhaltet keine Mehrwertsteuer und Zölle.
Zostań dystrybutorem europejskiej marki pilarek taśmowych! Nasze maszyny znajdują się na 3 kontynentach.
Dzięki swojej niezawodności i prostemu projektowi samonaprawy szybko zyskujemy uznanie klientów na całym świecie.
Tartaki CrissWood zostały przetestowane w każdych warunkach klimatycznych!

Skontaktuj się z nami aby być właścicielem 17 x SAM MK 2006 Pilarek CrissWood europejskiej produkcji dostępne za 66 300 euro !!!

Pilarka Taśmowa CrissWood Typ: SAM MK 2006 STACJONARNY

- Silnik 7,5 kW
- elektryczna regulacja grubości cięcia,
- szerokość cięcia 96 cm,
- stabilna dwustronna konstrukcja,
- długość toru 6 m z możliwością przedłużenia,

Zawiera, zacisk, rotor, kły, 5 pił.
Przygotujemy instrukcję w Twoim języku, jeśli jeszcze jej nie mamy.

*Cena nie zawiera podatku VAT i cła.
Important
This offer is for guidance only. Please request more precise information from the seller.
Safety tips
Seller's contacts
Mateusz Kaźmierczak
Languages:
English, Polish
Poland, Mazoweckie, Koszelówka, 09-520
Seller's local time: 08:26 (CEST)
Selling machinery or vehicles?
You can do it with us!