You may find interesting
Close
New MERCEDES-BENZ S 650 MAYBACH VR10 Armored / Bulletproof BUNKER
€438,655.46
MERCEDES-BENZ 600 SWB
€469,000
New MERCEDES-BENZ S 500 4M L * w223 * AMG Line Burm 4D First Class
€161,680.67
New MERCEDES-BENZ S 400 L 4Matic | AMG | 3D-DISPLAY | ENERGIZING
€105,789.92
New MERCEDES-BENZ E 220 d / AMG LINE + Head Up Display
€62,000
New MERCEDES-BENZ S 500 L 4Matic / VOLL AMG / STOCK
€135,000
New MERCEDES-BENZ S 650 MAYBACH VR10 Armored / Bulletproof BUNKER sedan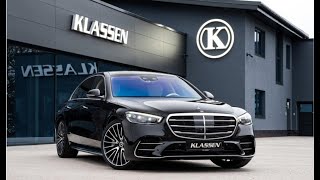 1/21
Location
Germany
Minden
Placed on
more than 1 month
Cabin
Electrically operated mirrors
Basierend auf
Mercedes-Benz MAYBACH S 650 VR10 Armored / Bulletproof
KLASSEN BUNKER
* sofort verfügbar
Das Fahrzeug ist gepanzert in Level VR10 laut VPAM BRV 2009
KLASSEN
Sonderschutzfahrzeuge Made in Germany
Ausstattung
B24 Fernbedienung für Standheizung
B52 Start-Stop Last-Mode
H29 designo Holz Esche braun glänzend
K11 Adaptives Bremslicht
K34 Streckenbasierte Geschwindigkeitsanpassung
L2D Multifuktionslenkrad in Holz/Leder Ausführung
P07 Chauffeur-Paket
223 Fondsitze elektrisch einstellbar inklusive Memory-Funktion
276 Memory-Funktion Fond
439 EASY ADJUST Komfortkopfstütze
auf Beifahrerseite abklappbar
und entnehmbar
452 Chauffeurstellung Beifahrersitz
P09 Sonnenschutz-Paket
P21 AIR-BALANCE Paket
P34 Exklusiv-Paket
735 Zierelemente-Paket Exklusiv
P35 MULTIBEAM LED
P36 Fondsicherheits-Paket
P43 Sitzkomfort-Paket Fond
P46 Individual Entertainment im Fond
864 Fond-Entertainment
P47 Park-Paket mit 360°-Kamera
235 Aktiver Park-Assistent mit PARKTRONIC
P54 Diebstahlschutz-Paket
P64 Memory-Paket für Fahrer und Beifahrer
P69 Wärme-Komfort-Paket
P72 ENERGIZING Komfortsteuerung
891 Ambientebeleuchtung
R56 48
3 cm (19") Schmiederäder
U58 2 kabellose Kopfhörer
U67 230 V-Steckdose im Fond
Z07 Höchstschutz-Paket (VR9)
Z10 Rad mit Notlaufeigenschaft
Z11 Fensterheber vo li bei Sonderschutz
Z12 Fensterheber vo re bei Sonderschutz
Z13 Fensterheber hi li bei Sonderschutz
Z14 Fensterheber hi re bei Sonderschutz
Z17 Frontscheibe beheizt
Z21 Feuerlöschanlage
Z22 Gefährdetenalarmsystem (GAS)
Z25 Notfall-Frischluft-System
Z50 Kardanische Leuchten im Fond li/re
Z60 Schalter für Kofferraumdeckel Notöffnung
Z61 Zusatzbatterie für Notstart
Z77 Steuercode für Geschwindigkeitsbegrenzung 190 km/h
Z86 Deaktivierung ZV Notöffnung
Z90 Multifunktionssteuergerät für Sonderfunktionen
02B Bedienungsanleitung und Serviceheft
deutsch
OBU Fahrzeug Setup
12U Concierge Service
14U Smartphone Integrationspaket
16U Apple CarPlay
17U Android Auto
224 First-Class Fond
228 Standheizung
23P Fahrassistenz-Paket
233 Aktiver Abstands-Assistent DISTRONIC
308 Kühlfach
351 Mercedes-Benz Notrufsystem
360 Kommunikationsmodul (UMTS)
367 Live Traffic Information
380 Auto-Telefonie
401 Sitzklimatisierung für Fahrer und Beifahrer
402 Sitzklimatisierung im Fond
427 7G-TRONIC PLUS
432 Aktiv-Multikontursitz-Paket
448 Touchpad mit Controller
449 Klapptische im Fond
453 Executive Sitze
481 Unterfahrschutz
513 Verkehrszeichen-Assistent
531 COMAND Online
546 Aktiver Geschwindigkeitslimit-Assistent
581 Klimatisierungsautomatik THERMOTRONIC
582 Klimatisierungsautomatik THERMOTRONIC im Fond
610 Nachtsicht-Assistent Plus
65U designo Innenhimmel DINAMICA porzellan
810 Burmester® Surround-Soundsystem
816 COMAND Fernbedienung
840 Wärmedämmend dunkel getöntes Glas
856 Business-Telefonie im Fond
865 TV-Tuner
874 MAGIC VISION CONTROL
881 Kofferraumdeckel-Fernentriegelung
883 Servoschließen
884 Kofferraumdeckel-Zusatzsicherung
898 Drahtlose Aufladung für Mobiltelefone im Fond
903 Sitzheizung Plus im Fond
915 Kraftstoffbehälter mit größerem Volumen (80l)
Premium Sonderschutzfahrzeug direkt vom KLASSEN
Auf Basis von w222 Mercedes-Benz S650 Maybach
Panzerung Level 7
8
9. Auch als Level 10 Variante Lieferbar
Mehrere Optionen inklusive
diverse Ausstattungsvarianten auf Kundenwunsch möglich
Hochglanzbilder im XXL-Format
fahrzeugspezifische Videos & detaillierte Beschreibungen finden Sie hier
show contacts
Kontakt
Samuel Klassen
Tel.:
show contacts
Paul Klassen
Tel.:
show contacts
(WhatsApp
Viber
WeChat
Telegram)
Unser Team steht Ihnen gerne zur Verfügung!
Wir aktualisieren täglich unser breites Angebot an Neu- und Gebrauchtwagen
Gerne stellen wir Ihnen Ihr individuelles Traumauto zusammen
Besuchen Sie uns auf:*
show contacts
Eine Besichtigung erfolgt nur nach vorheriger Terminvereinbarung
Der Zwischenverkauf und Irrtümer für dieses Angebot sind ausdrücklich vorbehalten. Die Fahrzeugbeschreibung dient lediglich der allgemeinen Identifizierung des Fahrzeuges und stellt keine Gewährleistung im kaufrechtlichen Sinne dar. Den genauen Ausstattungsumfang erhalten Sie von unserem Verkaufspersonal. Bitte kontaktieren Sie uns dazu
Wir freuen uns
Sie als Kunden begrüßen zu dürfen
KLASSEN ist seit über 20 Jahren ein führender Hersteller für Sonderschutzfahrzeuge
gepanzerte Limousinen und SUVs
Internationale VIPs
Staatsoberhäupter und Ministerien vertrauen der Qualität unserer Fahrzeuge überzeugen Sie sich selbst!
Besuchen Sie uns auf
show contacts
show contacts
Panzerung eines vom Kunden bereitgestellten Basisfahrzeuges ebenfalls möglich
Important
This offer is for guidance only. Please request more precise information from the seller.
Safety tips
Seller's contacts
Germany, Nordrhein-Westfalen, 32423, Minden, Schwarzer Weg 4
Seller's local time: 15:21 (CEST)
Selling machinery or vehicles?
You can do it with us!