New Ozmen Damper 55-60-65-70 m3 H-450 SCRAP METAL CARRIER tipper semi-trailer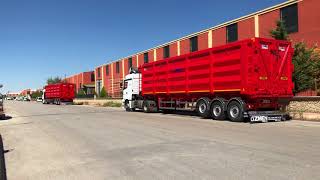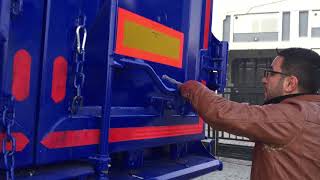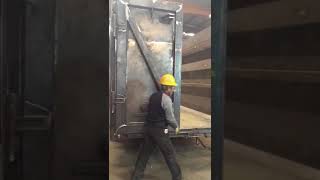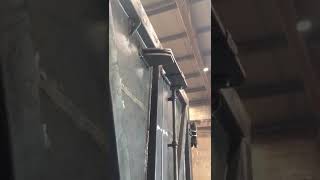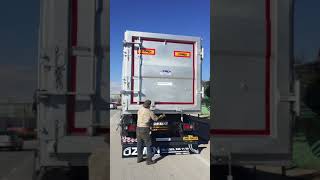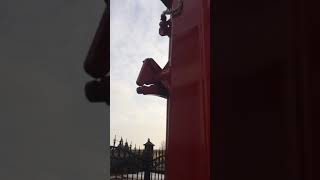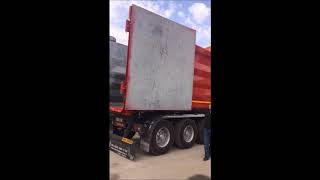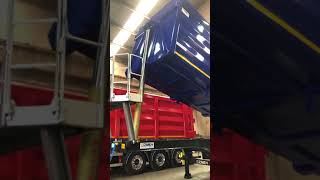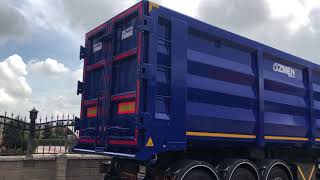 1/110
Model
55-60-65-70 m3 H-450 SCRAP METAL CARRIER
Location
Turkey
Konya
Placed on
more than 1 month
Description
Model
H-450 SCRAP METAL CARRIER TIPPER SEMI TRAILER
WE ARE "AS OZMEN DAMPER TRAILER CO. " SEMI TRAILER MANUFACTURER
Contact English Whatsapp/Viber:
show contacts
Contact Arabic Whatsapp/Viber:
show contacts
Email:
show contacts
Facebook: /ozmentrailer & Instagram: /ozmentrailer
show contacts
A- TECHNICAL SPECIFICATIONS
HARDOX-450 3 Axle Scrap Metal Carrier Tipper Semi Trailer (SAF / BPW - DISC/DRUM BRAKE)
Manufacturer: ÖZMEN – Model Year: NEW
1- CHASSIS: Reinforced "I" Section monoblock chassis system which is pursuant to body design ; strengthened with profiles, cross members and ST-52 quality chassis construction members are welded in perfect harmony by automatic submerged welding machine. Upper and Lower Flat bars (STRENX 700 MC) . Chassis Hub Plate is (STRENX 700 MC ). Rubber mallets reinforced with steel inside are put on the surface of upper flat bar against vibrations and wearings.
2- BODY : Scrap Metal Carrier Type Tipping Body with steel lateral supports, that has Side / Front / Rear Wall Sheets with 4 mm thickness (HARDOX-450) and Floor Sheet with 5 mm thickness (HARDOX-450).
3- REAR DOOR OPENING: Swinging both sides (50% – 50%). A horizontal locking bar fitted under each door with handles extending to the rear corner pillars. Or Rear Door System based on customer requirements.
4- DIMENSIONS & VOLUME (Approx.) : External L: 11350 mm W: 2550 mm H: 3700 mm, Useful Volume: 55 cbm, (Volume From 35 m3 to 70 m3)
5- AXLE SYSTEM: 3 Pieces x 9 tons Capacity Each, Disc Brake , Single Tire SAF/BPW Brand Axle Set including (6 Pieces x Double Deck Z Type Springs, 6 Pieces x Shock Absorbers, 6 Pieces x Hangers, 2 Pieces x Axle Lifting Fixtures, 2 Pieces x Foldable Bellows, 6 Pieces x Air Suspension Bellows, 4 Pieces x Type 16/24 Brake Chambers , 2 Pieces x Type 16 Service Brake Chambers), Axle Centers : 1310 mm, Liftable front axle
6- SUSPENSION SYSTEM: Air Suspension System with SAF/BPW Suspension System Set
7- BRAKE SYSTEM: Disc Brake with WABCO brand pneumatic brake valve, WABCO EBS + RSS, 2 Pieces 80+ 60 Ltr CE certified air tanks (BEGA Brand)
8- PARK BRAKE VALVE & RAMP VALVE: Emergency stop and ramp valve (WABCO or KNORR-BREMSE Brand )
9- WEIGHING SYSTEM: VISHAY Weighing System is optional for UK Market
10- KING PIN: 2" E certified removable king pin at EN Norms and DIN standards with screw connection (JOST Brand)
11- LANDING GEARS: Mechanical Dual Speed 24 Tons Landing Gears (JOST Brand)
12- BUMPER: Flat-type Trailer Bumper (Optional VBG Brand Rear Bumper)
13- LATERAL PROTECTIONS: 100 mm Horizontal, E certified alloy side guards compatible with ECE R73 regulation
14- TIRES & RIMS: 385/65R22.5 Sizes Tires with Rims (PIRELLI M+S ST 01 or Equivalent Brand available in stock)
15- MUDGUARDS: 6 Pieces x Plastic mudguards with spray suppression flaps between each wheel (DOMAR Brand or Local Brand Equivalent)
16- ELECTRICAL SYSTEM: According to the EU directives 24S 24N with both 2x7 pins and 24 volt lighting system connected to 1x15 pins E socket , 2 Pieces x White marker lights on either sides at the front of the chassis, ASPÖCK brand or equivalent lighting system
17- HYDRAULIC SYSTEM: 1 Piece x GHS 175-5-6425 C Hydraulic Cyclinder/Jack (HIDROMAS GOLD SERIES or HYVA Brand) without oil tank, pump, pto and hoses.
18- ACCESSORIES: 1 Piece x Ladder in front of the tipping body, Necessary Warning Signs and Trailor Reflectors, 1 Piece x Water Tank, 1 Piece x Fire Extinguisher Holder (No Tube), 1 Piece x Wheelchock, 1 Piece x Steel or Plastic Store Box, 1 Piece x Long Mat and 2 Pieces x Short Mats, 1 Piece x Spare Tire Carrier, 6 Pieces x Plastic Mudguards, Özmen Logo and Advertisement Labels, Other standard required accessories.
19- PAINTING: Washing & Sandblasting & 2+1 coat of Acrylic Paint with customer tailored color
20- OPTIONS: Volume from 35 m3 to 60 m3, BPW Brand Drum or Disc Brake Axles, SAF Brand Drum Brake Axles, Local Brand Axle Systems, Mechanical Multi Leaf Suspension System, Double/Twin Tire Axle System, Local Brand Landing Gear and King Pin, Rear Door System Based on Customer Requirements, Vishay Weighing System, VBG Rear Bumper , Oil Tank, Extra Ladders, Extra Hydraulic Cyclinder under Tipping Body, Hydraulic Rear Door System, Pneumatic Rear Door System, Oil Tank,
Please contact from
show contacts
for wide range of options
Important
This offer is for guidance only. Please request more precise information from the seller.
Safety tips
Seller's contacts
Mustafa BELGEMEN
Languages:
English, Turkish, Italian, Arabic
Turkey, Central Anatolia, 42050, Konya, Fevzi Cakmak Mh. Busan 3 Ozel Org. San. Kosgeb Cd. No : 79 Karatay Konya Turkey
Seller's local time: 07:05 (+03)
Selling machinery or vehicles?
You can do it with us!