The ad Michelin 14.00R25-Tire/Reifen/Band wheel has been sold and is not included in the search!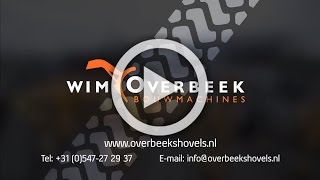 1/6
Model
14.00R25-Tire/Reifen/Band
Location
Netherlands
Goor
Placed on
more than 1 month
Seller stock ID
6512-006-01
Part suitable for: Field of application construction. VAT/margin: VAT qualifying. Please contact Sjoerd Overbeek for more information
Teil geeignet für: Verwendungszweck Bauwesen. Mehrwertsteuer/Differenzbesteuerung: Mehrwertsteuer abzugsfähig. Wenden Sie sich an Sjoerd Overbeek, um weitere Informationen zu erhalten.
Del, som er velegnet til: Anvendelsesområde konstruktion. moms/margin: Moms fradragsberettiget. Kontakt Sjoerd Overbeek for yderligere oplysninger
Pieza adecuada para: Ámbito de aplicación construcción. IVA/margen: IVA deducible. Póngase en contacto con Sjoerd Overbeek para obtener más información.
Pièce appropriée pour: Domaine d'application construction. TVA/marge: TVA déductible. Veuillez contacter Sjoerd Overbeek pour plus d'informations
Stock number: 6512-006-01. Brand: Michelin. Type 1: 14.00-R25. Type 2: 14.00R25. S/N: -. Machine: -. Part number: -. Type/Profile: XGC. Rim/Velg. 10 - Gaats velg/rim holes. Tyre / Wheel / Reifen / Band / Wiel. Tyres / Wheels / Reifen / Banden / Wielen. = Meer informatie =. Onderdeel geschikt voor: Toepassingsgebied bouw. BTW/marge: BTW verrekenbaar voor ondernemers. Neem voor meer informatie contact op met Sjoerd Overbeek
Część odpowiednia do: Obszar zastosowania budownictwo. VAT/marża: Możliwość odliczenia podatku VAT. Aby uzyskać więcej informacji, należy skontaktować się z Sjoerd Overbeek
Peça adequada para: Campo de aplicação construção. IVA/margem: IVA elegível. Contacte Sjoerd Overbeek para obter mais informações
Деталь подходит для: Область применения строительство. НДС/маржа: С вычетом НДС. Свяжитесь с Sjoerd Overbeek для получения дополнительной информации