DAF FT XF530 tractor unit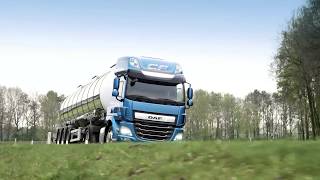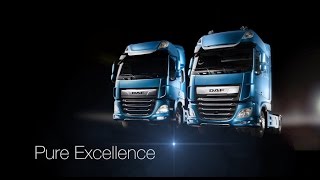 1/15
Buy by leasing
Get an offer to buy a vehicle by leasing
Need delivery?
Calculate the cost of delivery
= Additional options and accessories =

- adj rf deflector
- aux heater water
- fuel tank alu 620 mm
- Jost JSK37CW 150 mm
- LED head lights
- MX Engine Brake
- no retarder
- Rear Axle Ratio: 2.53
- side collars
- side skirts
- Sleeper cab
- tacho Stoneridge 1B

= More information =

General information
Bodywork: Standard tractor
Cab: Space, sleep

Transmission
Transmission: TRAXON Automatic gb ratio 16.69-1.00

Interior
Steering wheel placement: Left

Maintenance
APK (MOT): tested until 03/2023

History
Service history: Present

Condition
General condition: good
Technical condition: good
Visual appearance: good

Additional information
Please contact Frederic Brialy for more information
Boční lemy
- Chránicí pásy na straně
- Hliníková palivová nádrž
- Robustní motorová brzda
- Sleeper Cab (spací kabina)
= Weitere Optionen und Zubehör =

- Aluminium-Kraftstofftank
- Bremskraftverstärker
- LED-Scheinwerfer
- Schlafkabine
- Seitliche Stoßleisten
- Sideskirts

= Weitere Informationen =

Allgemeine Informationen
Aufbau: Standard-SZM
Kabine: Space, Schlafkabine

Getriebe
Getriebe: TRAXON Automatic gb ratio 16.69-1.00

Innenraum
Lenkradplatzierung: Links

Wartung
APK (Technische Hauptuntersuchung): geprüft bis 03.2023

Verlauf
Hefte: Vorhanden

Zustand
Allgemeiner Zustand: gut
Technischer Zustand: gut
Optischer Zustand: gut

Weitere Informationen
Wenden Sie sich an Frederic Brialy, um weitere Informationen zu erhalten
= Flere valgmuligheder og mere tilbehør =

- Aluminiumsbrændstoftank
- Kraftig motorbremse
- LED-forlygter
- Sideskørter
- Sleeper Cab
- Sparkelister på siden

= Yderligere oplysninger =

Generelle oplysninger
Karosseri: Standardtrækker
Førerhus: Space, sleeper cab

Transmission
Transmission: TRAXON Automatic gb ratio 16.69-1.00

Interiør
Placering af rattet: Venstre

Vedligeholdelse
APK (Bileftersyn): testet indtil mrt 2023

Historik
Servicehistorik: Tilgængelig

Stand
Overordnet stand: god
Teknisk stand: god
Visuelt udseende: god

Yderligere oplysninger
Kontakt Frederic Brialy for yderligere oplysninger
= Más opciones y accesorios =

- Cabina litera
- Depósito de combustible de aluminio
- Faldones laterales
- Faros LED
- Freno motor reforzado
- Molduras de protección laterales

= Más información =

Información general
Carrocería: Tractor estándar
Cabina: Space, litera

Transmisión
Transmisión: TRAXON Automatic gb ratio 16.69-1.00

Interior
Ubicación del volante: Izquierda

Mantenimiento
APK (ITV): inspeccionado hasta mar 2023

Historia
Libros: Disponible

Estado
Estado general: bueno
Estado técnico: bueno
Estado óptico: bueno

Información complementaria
Póngase en contacto con Frederic Brialy para obtener más información
= Plus d'options et d'accessoires =

- Bandes antichocs latérales
- Cabine couchette
- Frein moteur renforcé
- Jupes latérales
- Phares à LED
- Réservoir de carburant en aluminium

= Plus d'informations =

Informations générales
Construction: Tracteur standard
Cabine: Space, couché

Transmission
Transmission: TRAXON Automatic gb ratio 16.69-1.00

Intérieur
Emplacement du volant: Gauche

Entretien
APK (CT): valable jusqu'à mars 2023

Historique
Livrets: Présent

Condition
État général: bon
État technique: bon
État optique: bon

Informations complémentaires
Veuillez contacter Frederic Brialy pour plus d'informations
Alumínium üzemanyagtartály
- Nagy teljesítményű motorfék
- Oldalsó védőlemezek
- Oldalsó vízvezetők
- Sleeper Cab
Batticalcagno laterali
- Freno motore per impieghi gravosi
- Grembialature laterali
- Serbatoio del carburante in alluminio
- Sleeper Cab
= Aanvullende opties en accessoires =

- Aluminium brandstoftank
- LED koplampen
- Sideskirts
- Slaapcabine
- Stootstrips zijkant
- Versterkte motorrem

= Meer informatie =

Algemene informatie
Opbouw: Standaard trekker
Cabine: Space, slaap

Transmissie
Transmissie: TRAXON Automatic gb ratio 16.69-1.00

Interieur
Plaatsing stuurwiel: Links

Onderhoud
APK: gekeurd tot mrt 2023

Historie
Onderhoudsboekjes: Aanwezig

Staat
Algemene staat: goed
Technische staat: goed
Optische staat: goed

Meer informatie
Neem voor meer informatie contact op met Frederic Brialy
= Więcej opcji i akcesoriów =

- Aluminiowy zbiornik na paliwo
- Kabina sypialna
- Listwy boczne
- Reflektory LED
- Spoilery boczne
- Wzmocnione hamowanie silnikiem

= Więcej informacji =

Informacje ogólne
Budowa: Standardowy ciągnik
Kabina: Space, sypialna

Skrzynia biegów
Pędnia: TRAXON Automatic gb ratio 16.69-1.00

Wnętrze
Położenie kierownicy: Lewa

Obsługa serwisowa
APK (Przegląd techniczny): zatwierdzone do mrt 2023

Historia
Książeczki: Obecny

Stan
Stan ogólny: dobrze
Stan techniczny: dobrze
Stan wizualny: dobrze

Informacje dodatkowe
Aby uzyskać więcej informacji, należy skontaktować się z Frederic Brialy
Cabina c/cama
= Дополнительные опции и оборудование =

- Алюминиевый топливный бак
- Кабина со спальным местом Sleeper Cab
- Моторный тормоз для тяжелых условий работы
- Обтекатели шасси
- Предохранительные накладки сбоку
- Светодиодные фары

= Дополнительная информация =

Общая информация
Кузов: Стандартный тягач
Кабина: Space, кабина со спальным местом (sleep)

Трансмиссия
Трансмиссия: TRAXON Automatic gb ratio 16.69-1.00

Внутреннее пространство кабины
Размещение рулевого колеса: Слева

Техническое обслуживание
APK (TO): проверка пройдена до mrt 2023

История
История обслуживания: В наличии

Состояние
Общее состояние: хорошее
Техническое состояние: хорошее
Внешнее состояние: хорошее

Дополнительная информация
Свяжитесь с Frederic Brialy для получения дополнительной информации
Bočné ochranné lišty
- Hliníková palivová nádrž
- Kabína na spanie
- Postranné zásterky
- Vysokovýkonná motorová brzda
Alüminyum yakıt deposu
- Ağır hizmet tipi motor freni
- Sleeper cab
- Yan ayak çarpma şeritleri
- Yan etekler
Important
This offer is for guidance only. Please request more precise information from the seller.
Safety tips
Seller's contacts
Franck Leon
Languages:
English, French
France, Auvergne-Rhône-Alpes, Saint-Priest (Lyon)
Seller's local time: 23:55 (CEST)
Selling machinery or vehicles?
You can do it with us!